Proven, relevant iPSC-derived
cell models from Ncardia
Physiologically relevant and fully functional cell models
manufactured to-scale and available in a constant supply.
Streamlined, de-risked process development
We specialize in building processes from laboratory protocols into differentiation procedures that are robust and ready to scale. This includes reducing handling steps and implementing de-risking strategies for your desired iPSC line, that save you time and resources.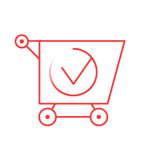 Readily available
Fully functional cardiac
or neural cell models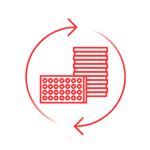 Consistent models
Efficient differentiation
and scale-up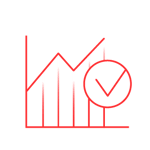 Reproducible results
Same batch from
beginning to end
Built to yield excellence at any scale
Building on our track record of differentiating and commercializing more than 10 different cell types, we routinely expand our reach into additional lineages. Our bioprocessing pipeline consists of state-of-the-art technology to assess and optimize critical process parameters at small scale, validate conditions at mid scale, and manufacture at large scale ensuring minimal batch-to-batch variability.

Incorporate relevant cell models
in your drug discovery pipeline
As more and more drug discovery innovators look to capitalize on the unique value only iPSCs can deliver, they look to Ncardia as the uniquely qualified collaborator to join them on their all-important journeys. We're ready to help make your next step the very best it can be. So let's start with a conversation – about your vision, goals and expectations for your drug discovery projects.
Scientist, expert in iPSC-based models