How iPSCs are poised to revolutionize medicine
The Nobel Prize-winning science that drives an entire new generation of drug discovery
The discovery that transformed
biological research
In 2007, Shinya Yamanaka and Kazutoshi Takahashi were able to reprogram human somatic cells into pluripotent stem cells by inducing the expression of four embryonic transcription factors. The resultant cells were called human induced pluripotent stem cells (iPSC). iPSCs have unlimited proliferation capacity and can be differentiated into nearly any cell type in the body. These characteristics rapidly turned iPSC into a lab workhorse, providing an unlimited supply of once-inaccessible human tissues, such as cardiac or neurological, for biological research. The revolution was such that, in 2012, the invention of iPSCs was awarded with the Nobel Prize.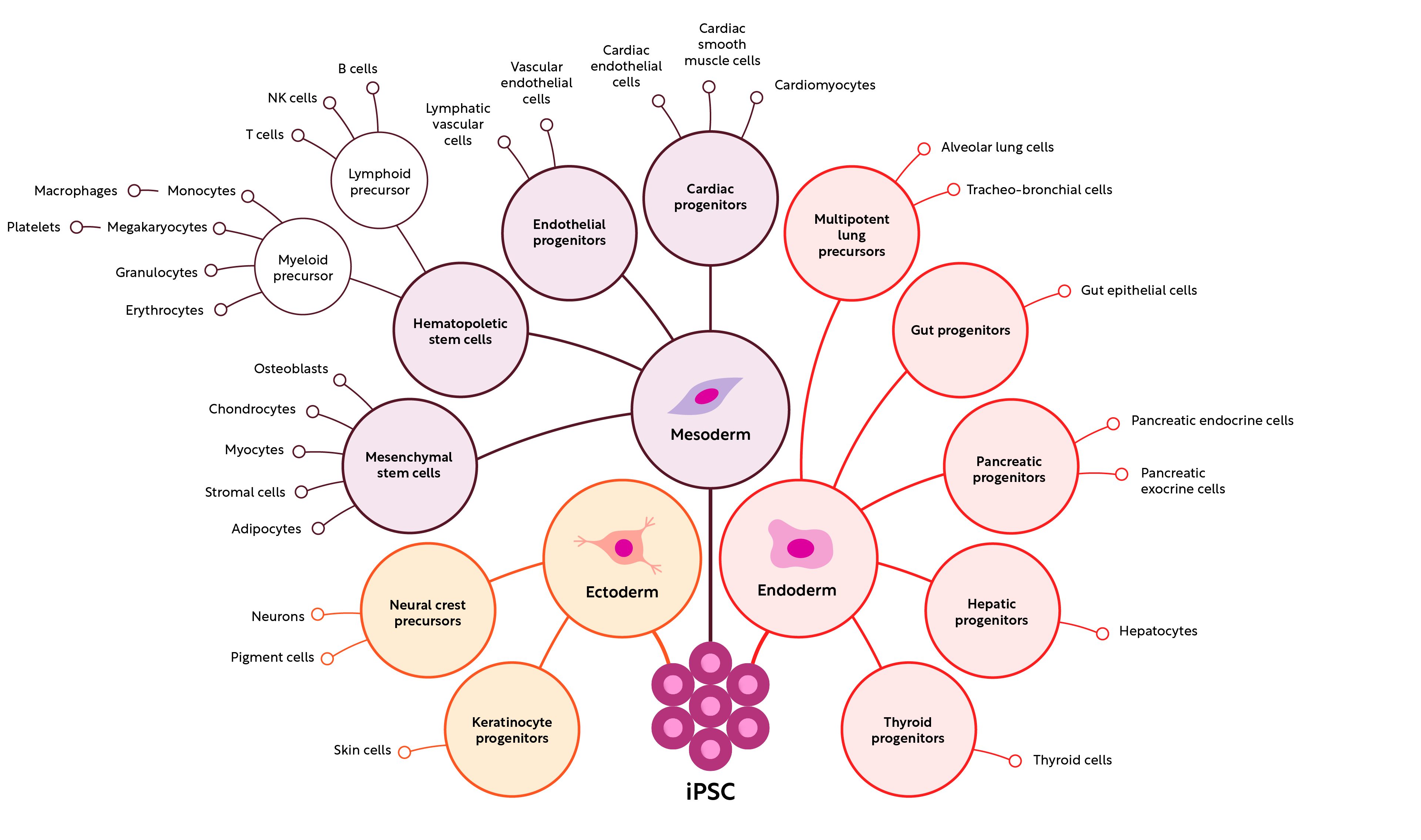 iPSC: A revolution for disease modeling and drug screening
Since the discovery of iPSCs, the technology has been under constant evolution and refinement and has become a powerful tool to fill in the translational gap, by bringing human biology earlier in drug discovery and development process. Nowadays, with adequate expertise and capabilities, iPSC based models can be manufactured at scale large enough to perform high-throughput phenotypic screenings. These models preserve the donor's genetic background and recapitulate disease-linked phenotypes in vitro, providing physiologically relevant information which is of great benefit at every stage of drug discovery.
Perfecting the full potential of iPSCs to transform drug discovery in human healthcare
A lack of readily available iPSC expertise and an overreliance on traditional disease models are holding back the extraordinary potential of iPSC solutions in drug discovery. At Ncardia, we bring the expertise and capabilities to realize the full potential of iPSC solutions and facilitate their efficient and successful incorporation in early and preclinical drug discovery.

Incorporate relevant cell models
in your drug discovery pipeline
As more and more drug discovery innovators look to capitalize on the unique value only iPSCs can deliver, they look to Ncardia as the uniquely qualified collaborator to join them on their all-important journeys. We're ready to help make your next step the very best it can be. So let's start with a conversation – about your vision, goals and expectations for your drug discovery projects.
Tessa, scientist
iPSC technology expert