Leveraging iPSCs to drive
unique value in drug discovery
Human iPSCs can be differentiated into nearly any cell type in the human body and provide meaningful clinical insights when used in phenotypic and functional assays. At Ncardia, we've established manufacturing processes for more than 10 cell types, and have the requisite experience to efficiently expand into additional lineages. Our differentiation procedures are robust and scale-up ready. Our iPSC-derived cell models are fully functional, provide reproducible results and are available in a constant supply.
Benefits of Ncardia iPSC-Derived Cell Models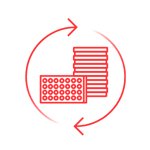 High reproducibility
Consistent models
manufactured at scale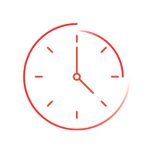 Shorter development time
Expert team and wide range of
in-house capabilities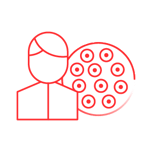 Relevant human biology
Physiologically relevant and fully
functional for accurate predictions
Take a deeper dive into iPSC-derived cell models
Translating an in vitro cellular system into a relevant clinical readout requires a fully functional cell model. That's one of our specialities at Ncardia, where our scientific team continuously develops new models. Whether your project best aligns with one of our established cell models or requires a custom model created to your specifications, you can rely on iPSC-derived cell models from Ncardia to set the stage for valuable clinical insights through phenotypic and functional assays.
Get started with cell
modeling from Ncardia
As more and more drug discovery innovators look to capitalize on the unique value only iPSCs can deliver, they look to Ncardia as the uniquely qualified collaborator to join them on their all-important journeys. We're ready to help make your next step the very best it can be. So let's start with a conversation – about your vision, goals and expectations for your drug discovery projects.
Karin, scientist
iPSC technology expert