Vascular Smooth Muscle Cells
Human iPSC-derived vascular smooth muscle cells
Alterations in the functionality of vascular smooth muscle cells are associated with the progression of pathological conditions such as inflammation, atherosclersosis or pulmonary hypertension. Our team manufactures, at scale, vascular smooth muscle cells derived from the iPSC line that best fits your project. This in vitro model provides reliable predictions on vasoactivity compound-induced responses and can be used for efficacy and safety screenings with several Ncardia assays.
cardiac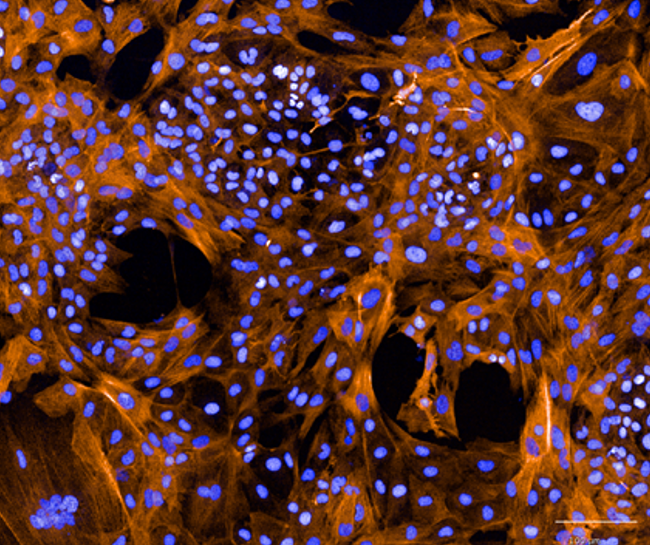 Benefits
High reproducibility
Functional and physiologically relevant
Sensitive compound-induced response
Ordering / contact
Are you looking to use human iPSC-derived vascular smooth muscle cells for your drug discovery projects?
Ncardia manufactures vascular smooth muscle cells on-demand with a standardized process to obtain a cell population that is fully characterized by our scientists. As shown in the figure, the differentiated cells express specific markers of adult smooth muscle.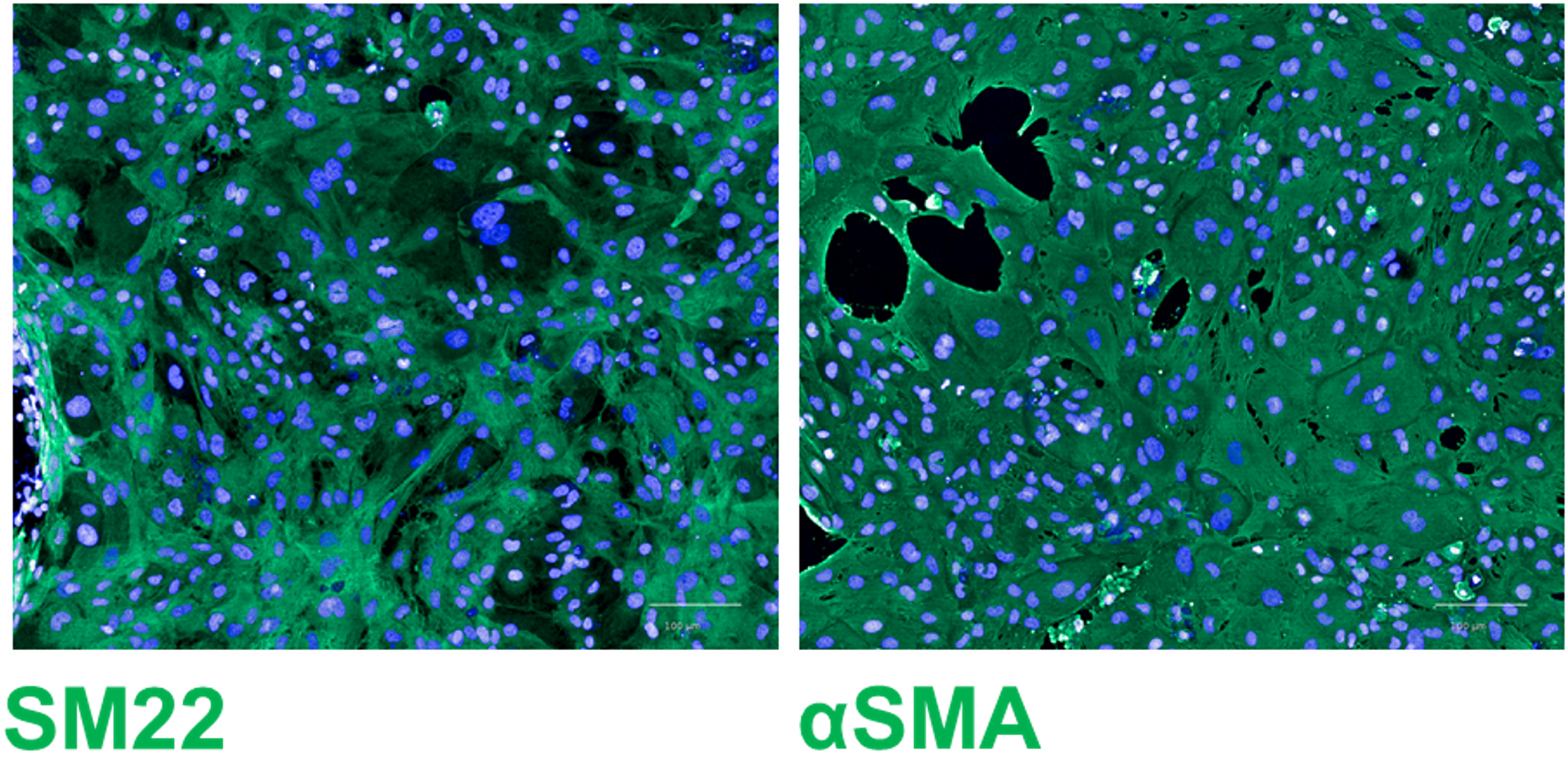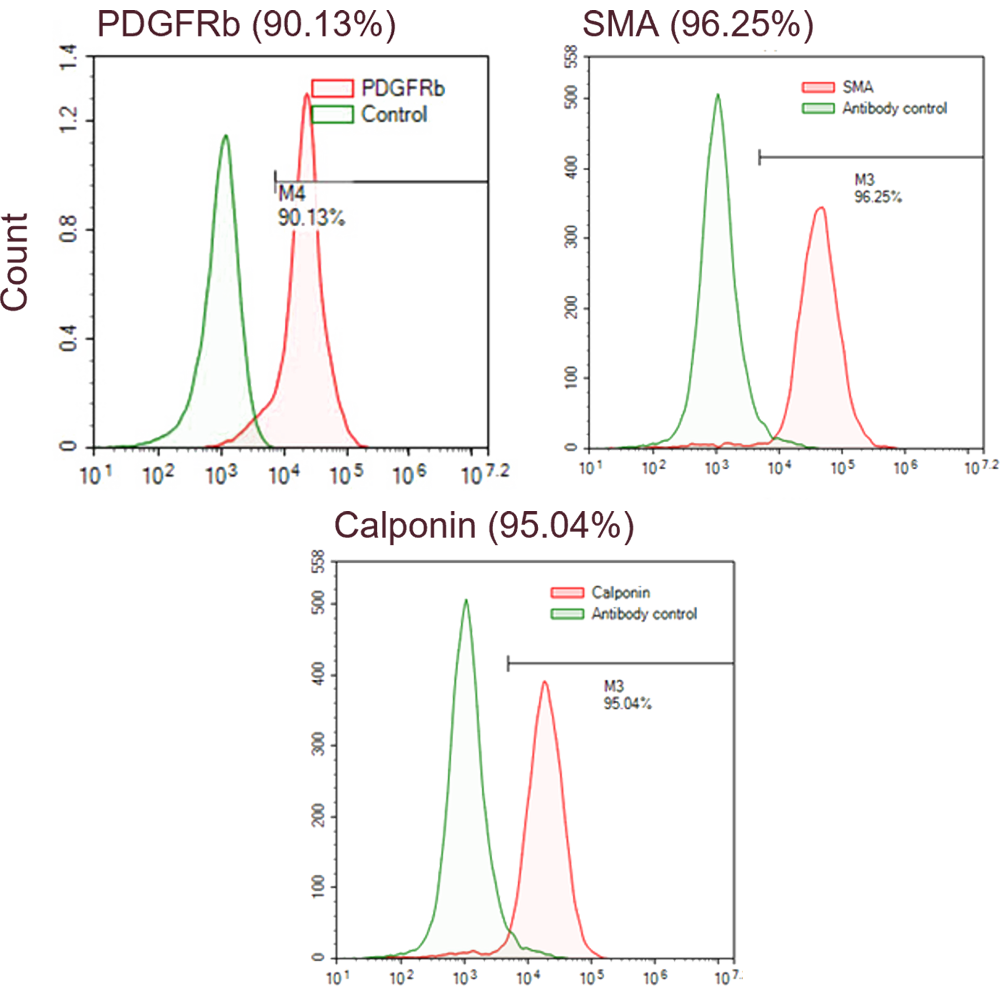 Vascular smooth muscle cells generated on-demand are a physiologically relevant model for drug screening. This in vitro model is fully functional and our scientific team can develop a wide range of assays to evaluate the functions of your interest. As an example, the figure shows calcium transient analysis in response to endothelin-1.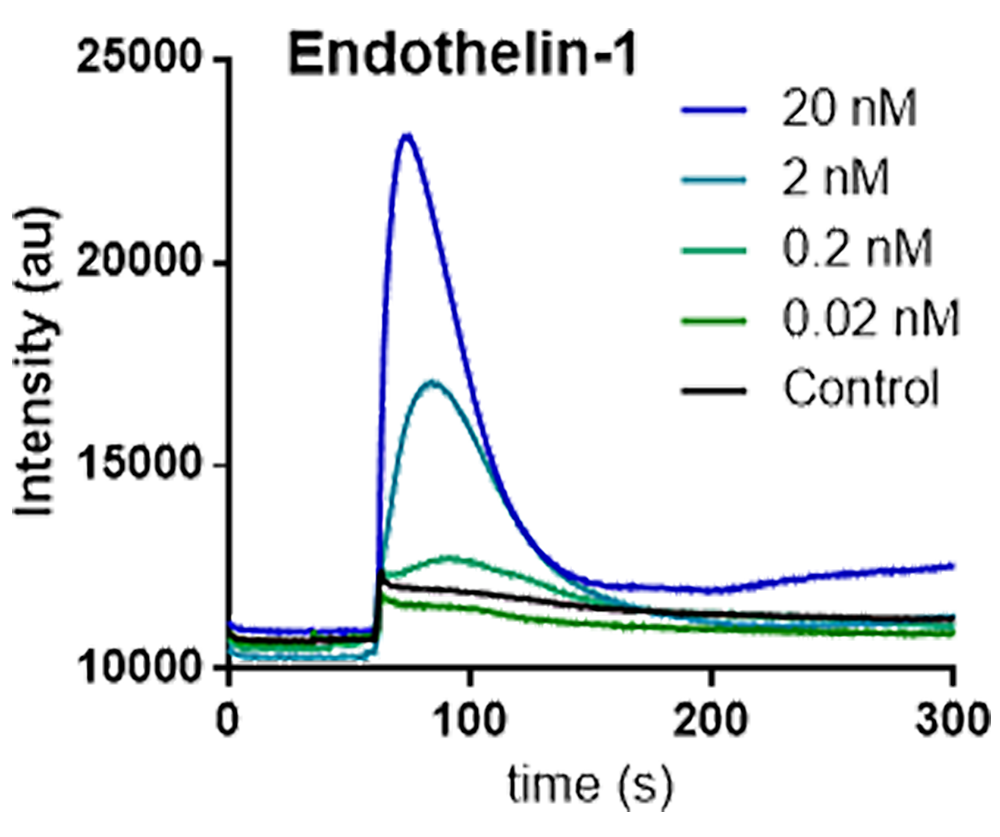 Vascular smooth muscle cells generated on-demand are a sensitive model amenable for vascular safety assays which can provide accurate dose-dependant responses to detect vasoactive compounds. Our scientific team can develop assays and screenings with high reproducibility to help you make more confident decisions in early drug discovery.

Related cell models
Questions about our cell models?
Our work centers on a simple yet powerful premise:
When we combine deep iPSC knowledge, broad assay capabilities and a demonstrated ability to integrate the biology of human diseases into preclinical research, we can help drug developers make critical decisions earlier and with more confidence.